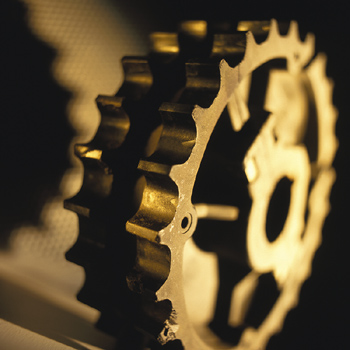 Hollywood can take heart: production is at least not running away to Orange County.

While local shooting days were up 24 percent for the fiscal year ended June 30 from a year earlier, according to the Orange County Film Commission, the number of shooting days--846--pales next to Los Angeles County, which had 28,700 for the first eight months of this calendar year.

Even the Fox series "The O.C." is mainly shot in Hermosa Beach, although some footage has been taken in Newport Beach.

"We were suffering for a while from the slow-down caused by the 2001 terrorist attacks," said Orange County Film Commissioner Janice Arrington. "But in the last fiscal year it has been picking up."

In all, more than 460 permits were handed out in Orange County for productions, up 3 percent from a year earlier. They were for independent features, commercials, music videos and still photography.

Ben Affleck and Christina Applegate were in Orange earlier this year to work on the Dreamworks film, "Surviving Christmas," which is set for a 2004 release. Producers spent more than $120,000 in permit and staff fees to shoot scenes in the Orange Circle, among the most popular spots in the county for movie backdrops.

"Surviving Christmas" is one of three films that shot some footage there this year. The others: "First Daughter," starring Katie Holmes and Michael Keaton, and "American Wedding," featuring Jason Biggs and the rest of the "American Pie" crew.

A handful of film producers are currently scouting areas like Dana Point, Arrington said, but often they stick to a 30-mile radius around Hollywood to save on costs. Within the union-designated 30-mile limit, production companies aren't required to pay for daily staff expenses such as per-diem meals, travel or hotel rooms.

"Productions with small budgets have more expenses if they leave that studio zone," she said.

Orange County has eight cities that fall into that zone, including Buena Park, Brea, Los Alamitos, Seal Beach and La Habra, the location of "44 Minutes: Shootout in North Hollywood." That production shoot, held for four weeks in March, brought in more than $100,000 for the city of La Habra.