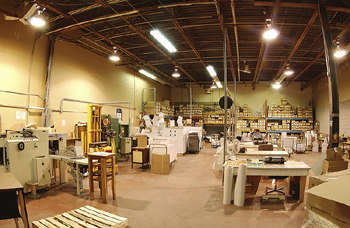 Film and military historian Lawrence H. Suid's updated version of Guts and Glory: The Making of the American Military Image in Film now includes images from the Persian Gulf war and the U.S. intervention in Somalia. Younger readers will be pleased to see that movies such as Black Hawk Down (2002) and Windtalkers (2002) are now included. (1)
Suid's chronological approach to his anthology highlights the U.S. military in the vicissitudes of Hollywood imagemaking since the film industry's inception. As such, Guts and Glory is a study in cinematic sociology, with ramifications for political science. The book's content ranges from classic films to lesser-known movies and includes such fantasies as The Final Countdown (1980); smarmy flops, such as Pearl Harbor (2001); the humorous, such as Stripes (1981); assorted millennial and survivalist works; and those that otherwise suffer from "the ambiguity of conflicting images," such as Pork Chop Hill (1959). (2)
World events often feed the film industry, and Suid discusses the effects of the Cuban Missile Crisis and the resultant atomic arsenal growth that helped create the American military image. With extended implications for the American mythos, politics and popular sentiment affect the minds of producers and screenwriters. Producers worked closely with the Pentagon, which provides them scripts for most films--a process that has always been more for material support than spiritual support.
Suid's analyses have a pleasing balance. He lauds films such as The Killing Fields (1984) and Southern Comfort (1981) that stand "above the political issues" to let "the visual images of slaughter speak for themselves," and he addresses issues surrounding whether or not certain films proved effective or interesting, and why others did not. (3) Why did Full Metal Jacket (1987) become a "strangely detached and uneven movie," and why did From Here to Eternity (1953) prove to be "one of the few Hollywood portrayals of the armed forces that ranks both as a great military film and a great American movie?" (4)
Suid cross-categorizes several movies, such as Dr. Strangelove, or: How I Learned to Stop Worrying and Love the Bomb (1964), a film that exemplifies one of Suid's major themes--how each military service attempts to help Hollywood repair or enhance its respective image. (5) In the course of his scrutiny, Suid includes some surprises, such as Close Encounters of the Third Kind (1977), included because of the Air Force's staid approach to the existence of unidentified flying objects. (6) Suid discusses at length the movies depicting and interpreting the Vietnam war, a study worth a separate book, and John Wayne's role in military movies warrants two chapters.
A work this broad cannot escape a few criticisms. Suid seems a bit over-determined when he states that Director Stephen Spielberg did a "great disservice to the men he was trying to memorialize" when he produced Saving Private Ryan. (7) Suid also omits the Western genre in its portrayal of Native Americans and Mexicans in conflict with the U.S. Cavalry, although he discusses director John Ford's productions. Ford made several movies in which racist dynamics were bound up with Cold War politics, such as Fort Apache (1948) and She Wore a Yellow Ribbon (1950). (8) Finally, Suid could have spoken briefly about how Hollywood movies affect perceptions of America for international audiences.
Still, Suid's research remains a paradigm of thorough inquiry. He includes a helpful index of over 220 films that he brought into his purview. The appendix delineates Suid's large number of interviewees, which includes dozens of directors, producers, screenwriters, actors, technical advisers, U.S. military personnel, critics, and studio executives. In the end, Suid believes that Americans likely watch war movies not out of bloodlust, but to enjoy "watching other people challenge death." This book will likely remain for years to come a major source for studying Hollywood and the American military image. (9)
NOTES
(1.) Lawrence H. Suid, Guts and Glory: The Making of the American Military Image in Film (Lexington: University Press of Kentucky, 2002); Black Hawk Down (Culver City, CA: Columbia Tri-Star DVD, 2003); Windtalkers (Burbank, CA: MGM/UA Video DVD, 2002).
(2.) The Final Countdown (Blue Underground DVD, 2004); Pearl Harbor(Burbank, CA: Walt Disney Home Video, 2003); Stripes (Culver City, CA: Columbia Tri-Star, 2003); Pork Chop Hill (Burbank, CA: MGM/UA Studios, 2001).
(3.) The Killing Fields (Burbank, CA: Warner Studios, 2001); Southern Comfort (Burbank, CA: MGM/UA, 2001).
(4.) Full Metal Jacket (Burbank, CA: Warner Studios DVD, 2004); From Here to Eternity (Culver City, CA: Columbia Tri-Star DVD).
(5.) Dr. Strangelove, or: How I Learned to Stop Worrying and Love the Bomb (Culver City, CA: Columbia Tri-Star, 2001).
(6.) Close Encounters of the Third Kind (Culver City, CA: Columbia Tri-Star DVD, 2001). Suid is also the author of the out-of-print Scenes of Conflict: Hollywood, the Pentagon, and the Films of the Vietnam Era (Lanham, MD: Madison Books, 1990). See also William J. Searle's Search and Clear: Critical Responses to Selected Literature and Films of the Vietnam War (Madison, WI: Popular Press, 1988).
(7.) Saving Private Ryan (Glendale, CA: Dreamworks SKG DVD, 1999).
(8.) Fort Apache (Turner Home Video DVD, 2003); She Wore a Yellow Ribbon (Burbank, CA: Warner Studios, DVD, 2002). See also John A. Price, "The Stereotyping of North American Indians in Motion Pictures," Ethnohistory 20 (1973): 153-71. To say this genre is freighted with malign realities would be an understatement, Suid only mentions Westerns in passing on the last page of his epilogue. Overall, a wider study is needed of American military films in relation to the intellectual dynamics of modernism.
(9.) Frank J. Wetta and Martin A. Novelli, "'Now a Major Motion Picture": War Films and Holies New Patriotism," The Journal of Military History 67 (July 2003): 861-62. Suid falls into the same trap that Wetta and Novelli do in asserting that war's causus belli be included in most, if not all, war movies. (See Suid, 634.) Films, like literature, do not need ontological issues to be effective.
Major Jeffrey C. Alfier; U.S. Air Force, is a training officer with the 32d Air Operations Squadron, Ramstein Air Base, Germany. He received a B.A. from the University of Maryland and an M.A. from California State University. He has served in various staff positions, including air battle manager, U.S. and NATO Airborne Warning and Control System, and the EC-130 Airborne Battlefield Command and Control Center. Before being recalled to active duty he was a functional analyst for Science Applications International Corporation.