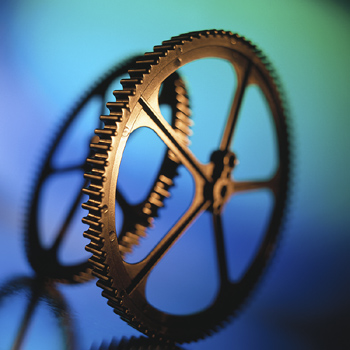 Stapleton Studios, LLC has been granted the right to develop the waterfront Staten Island Home Port into a major movie studio and entertainment complex to be known as Stapleton Studios. An agreement between Stapleton and the New York City Economic Development Corporation was signed on Dec. 31. Home Port is the former site of a U.S. Navy ship repair facility.
Stapleton will create New York City's premiere movie studio facility and entertainment complex at the site. Initial plans call for the construction of a motion picture studio with 10 filming stages and support facilities, including a sound stage that will measure 300 feet by 220 feet, making it the second largest in the world. If successful, the developers would add an array of other destination attractions, including a waterfront promenade with spectacular views of the city skyline. Stapleton has secured $125 million to finance the development of the Home Port, incorporating the renovation of existing buildings and the construction of new ones.
Stapleton Studios, headed by veteran movie producer Robert E. DiMilia, Academy Award-nominated actor Danny Aiello and Harbour Entertainment, Inc.'s Marlowe R. Walker, in association with Burlington. Capital, has partnered to finance the project.
"We are thrilled at the prospect of breaking ground for this facility and bringing Staten Island a waterfront complex that will return the glory days of filmmaking to New York City," said DiMilia. "This entertainment complex will bring 1,500 jobs to New York City in the first 18 months and 5,500 jobs within three years. It will deliver cost-efficient moviemaking to the New York metropolitan area. And it will mean a dramatic resurgence of the Staten Island waterfront."
"Staten Island is a wonderful back lot," said Marlowe Walker. "It can look like almost anywhere." Aiello said the property can compete cost-wise and space-wise with film studios in Canada that have become popular with filmmakers. He noted that Stapleton is within the North Shore Economic Development Zone, which helps assure that costs can be kept down.
Development of Home Port will begin with the conversion of existing buildings into motion picture stage and studio facilities, together with support office space, set and prop construction space, a commissary, screening facilities and editorial space. The agreement with EDC calls for a review after six months and, if approved, further development will include a world-class marina, hotel, river boats for theme, educational and senior citizen cruises, a 24-hour health club, a full-time day care center and more. The current waterfront promenade, which extends from the Staten Island Ferry to Cromwell Center, would be extended to include Home Port. Studio tours, "exhibition weekends" and educational programs are also part of the development plan. Businesses that supply equipment and services for the film industry would set up locations on the site. The Automobile Film Cub of America, a company that rents vehicles to filmmakers is al ready a tenant at homeport.
Stapleton, the Home Port community, was once a thriving commercial area with small shops, medium-sized department stores, supermarkets, restaurants, a hardware store and pharmacy. It was also once home to Piels Beer and the U.S. Public Health Service Hospital, which is now privately owned. A low-income housing project remains, but like many of the once grand Victorian homes found in the area, the economy of the area has lapsed into poor condition.
Staten Island was home to some of New York City's first film studios, beginning at the start of the 20th century. More than 100 silent films were shot in South Beach, including the famous, "Perils of Pauline" (1914) and the trailblazing "Birth of a Nation" (1915).