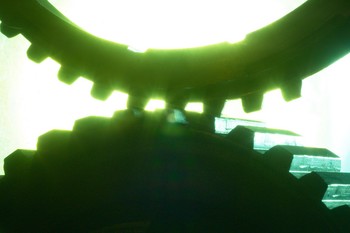 MOSCOW -- Gorky Film Studio (www.gorkyfilm.ru), located within a former Moscow hospital, recently took delivery of a Studer Vista 7 digital audio production console. The unit was delivered with a package of third-party equipment that includes a Sondor Nova Beamer, a RADAR multitrack recorder, a Soundmaster machine control system and additional Dolby gear.
Gorky Film Studio was founded in 1915 and has an annual output of 20 features. Its post production department is responsible for in-house fulfillment of all cutting, scoring, recording, dubbing, music recording, copy printing, and subtitle services. The Studer Vista 7, to be used for film projects, will be installed in a new mixing studio.
Nevafilm in St. Petersburg was one of the first facilities in the region to take delivery of a Vista 7 and Gorky's general director Stanislav Erchov says he has closely monitored their success while preparing for Gorky's own upgrade.
"Presently in Moscow, the film mixing facilities are using another brand of console," he notes, "but we feel that we can offer a new direction--a fresh alternative--with the Studer digital desk. There are no doubts about the technical quality of the Studer design, and we are looking forward to being one of the pioneers of such a product in Russia. A lot of clients are holding projects back, waiting for this studio to be complete."